Used Tools: Sketch, Adobe Photoshop, Adobe Premiere, Adobe Illustrator
A project for a producer of high quality music amplifiers. It was to present prestige, modernity and at the same time refer to the company's past.
Mobile & desktop (Preview & pics):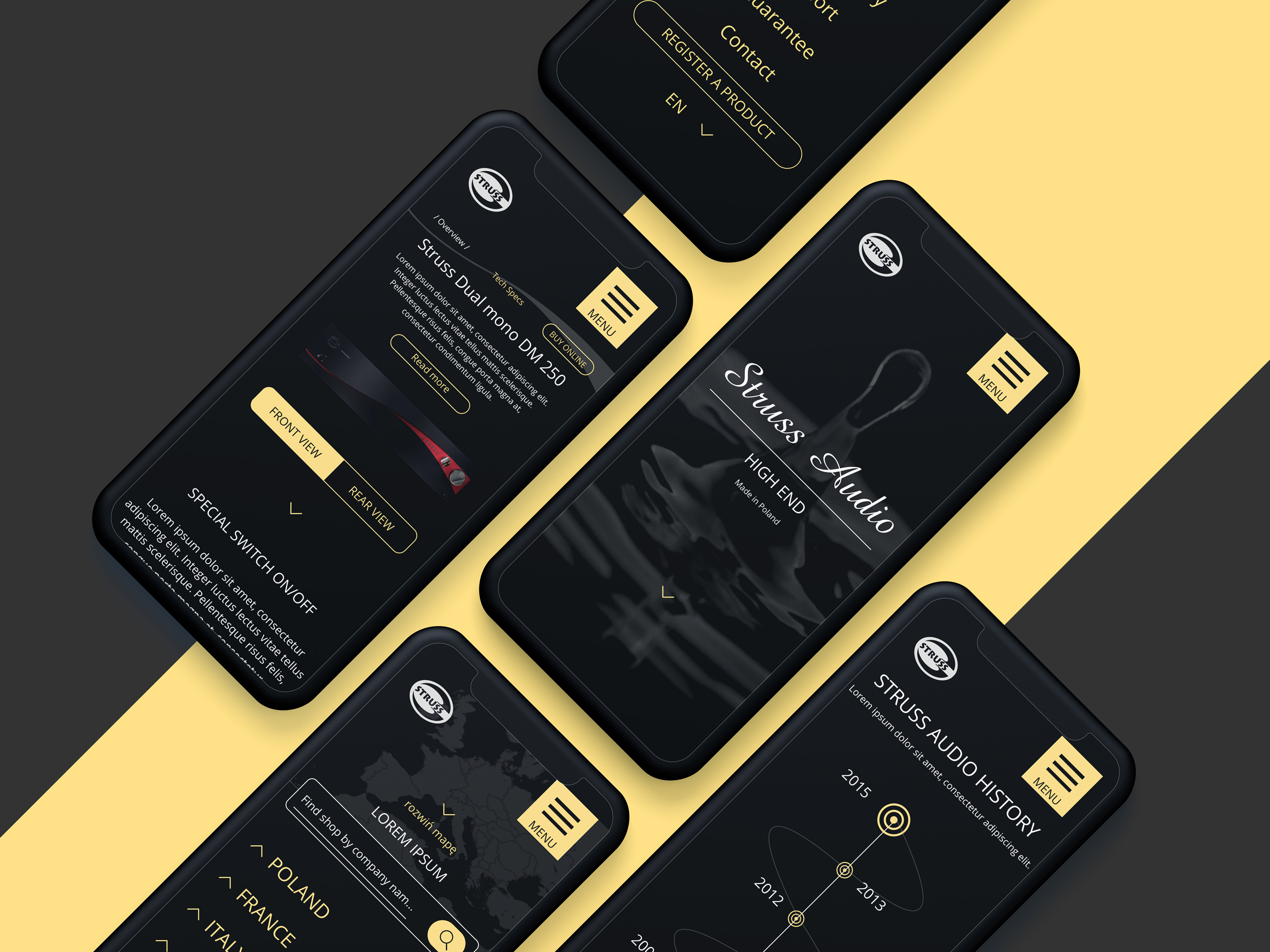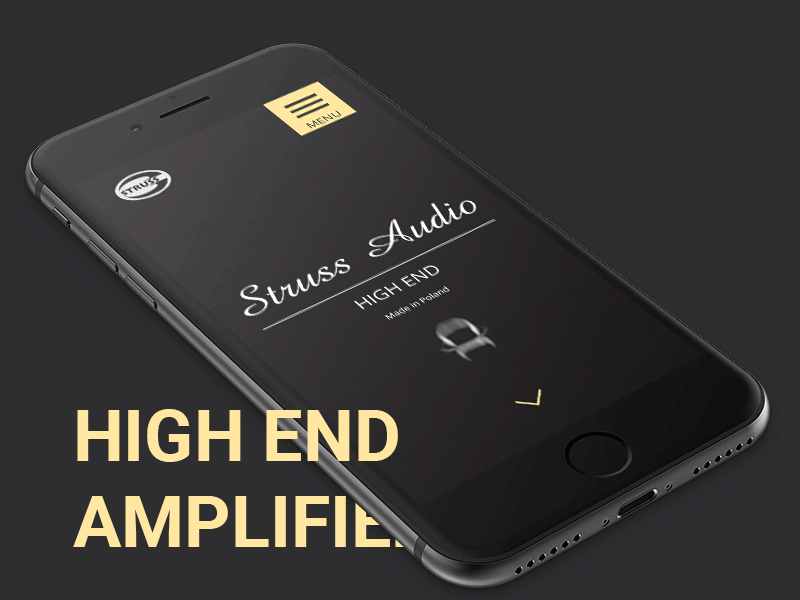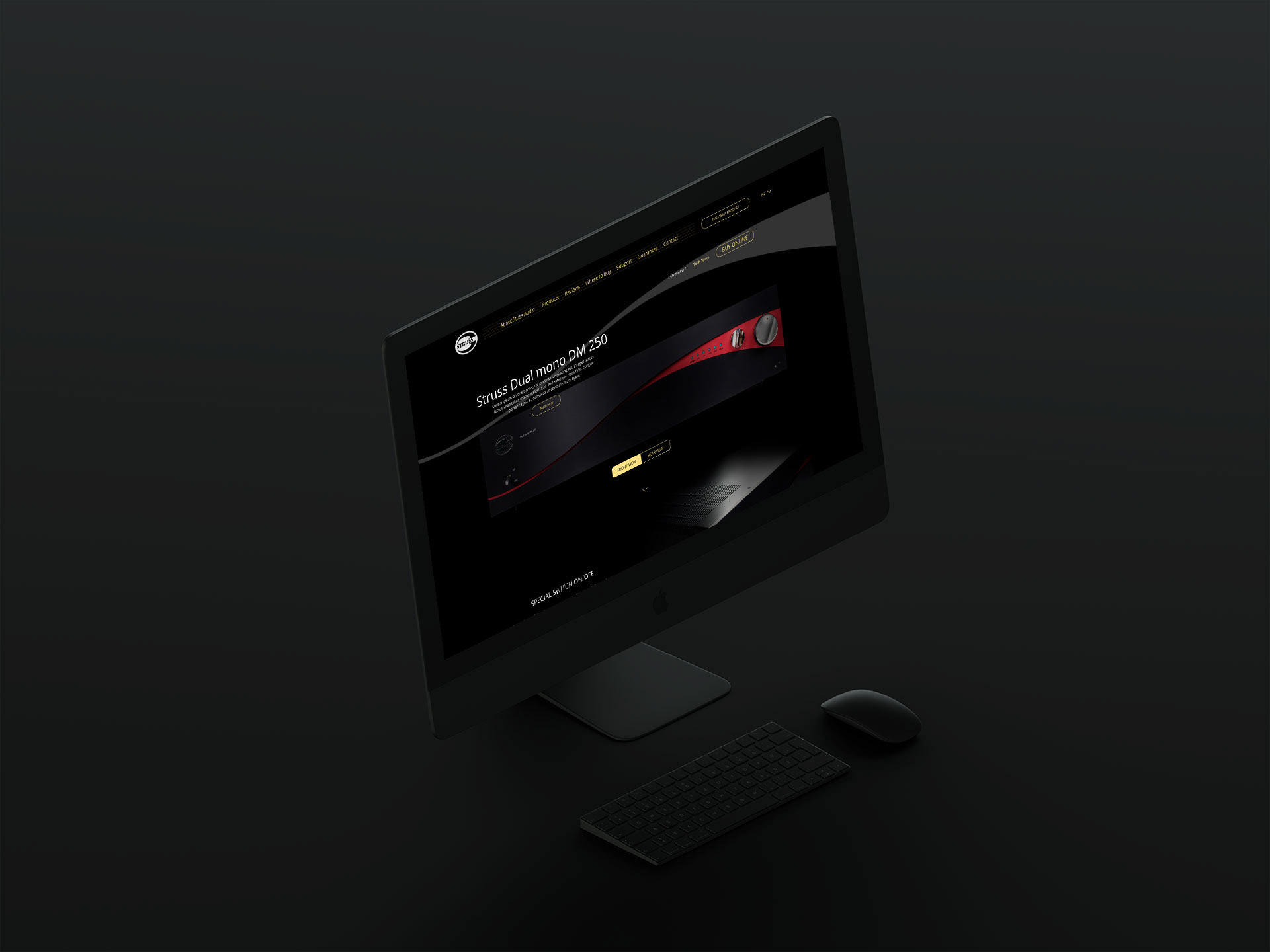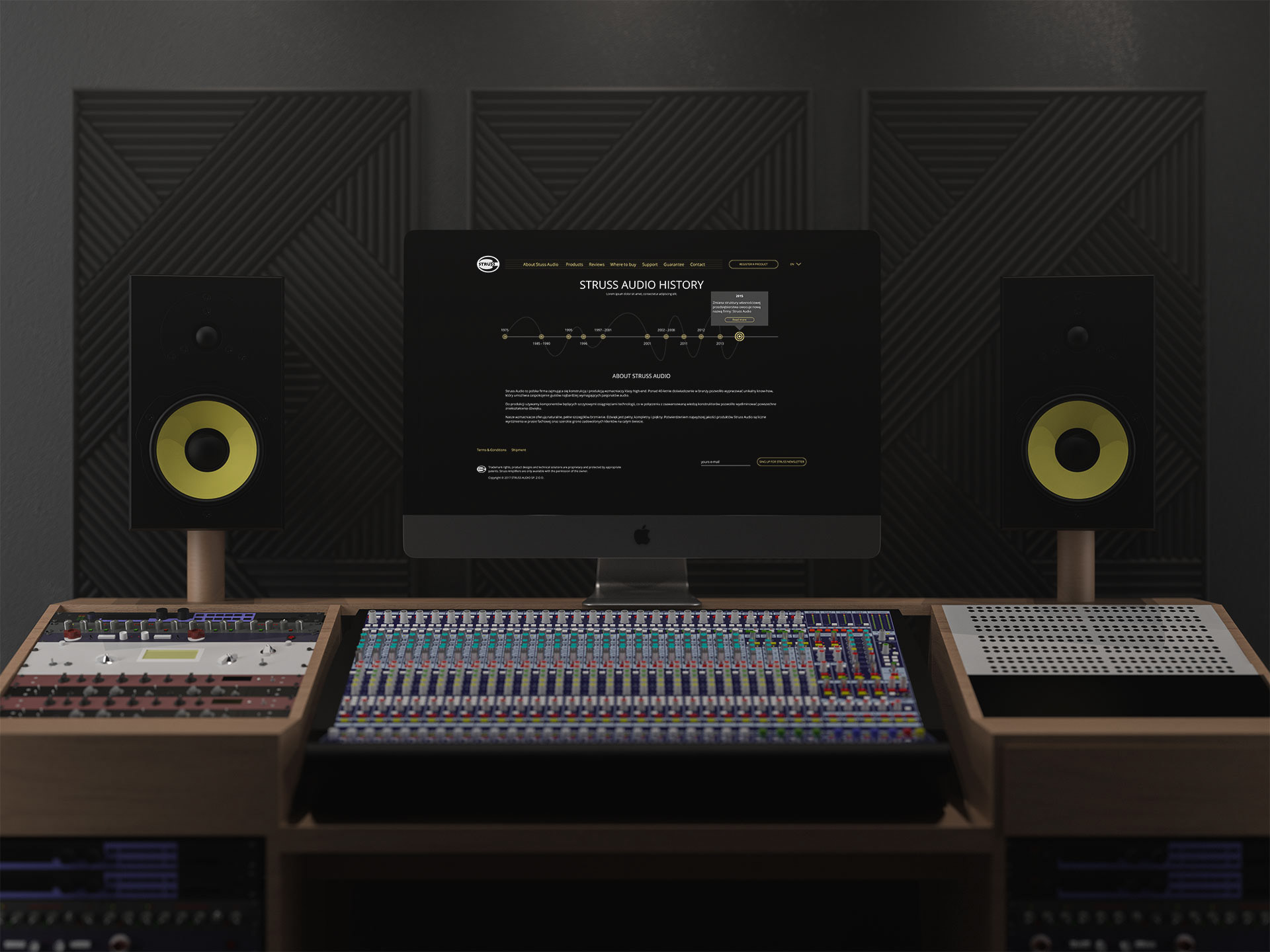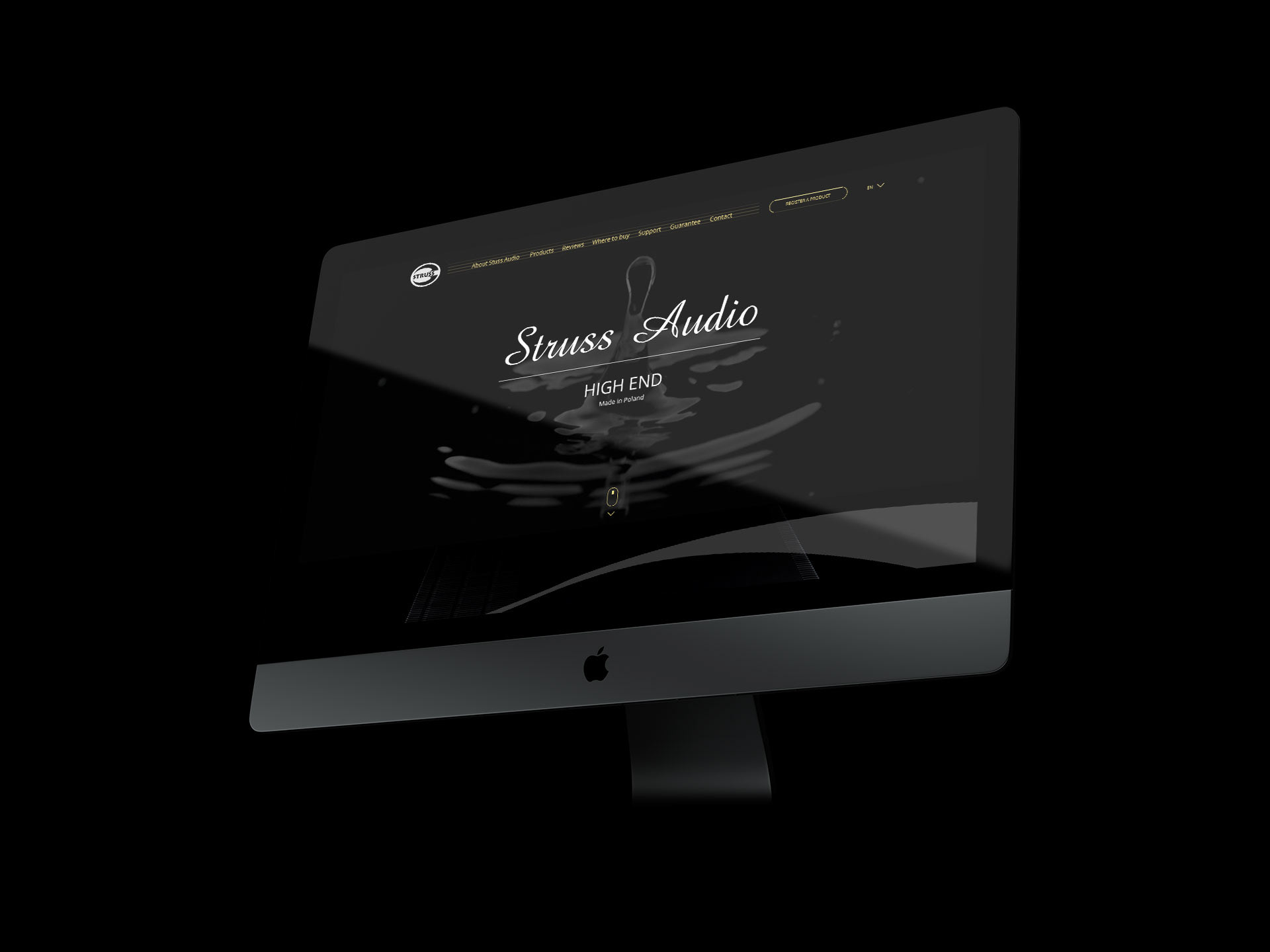 * Apple, the Apple logo and Macintosh are registered trademarks of Apple Computer, Inc.